Flawless and Affordable Academic Help!
Solve My Online Class will complete your homework, attend your online classes, take your online exams and even write your research paper for you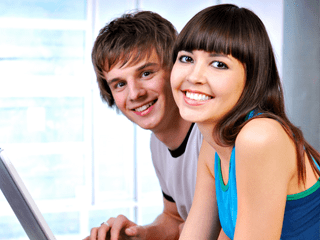 Our professionals are experts in their selected field, which assures you that your homework will meet all the requirements. If you are wondering if someone will do your homework for money, then give our affordable services a try.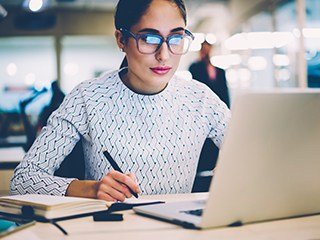 We will take care of your online courses for you so that you need not devote time to it. If you are working part-time and struggling to meet deadlines, our experts will take your online courses and provide best courses help online.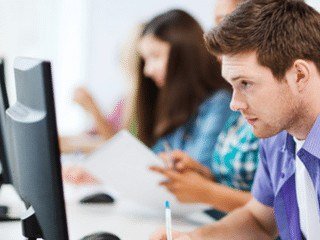 When you ask "Will someone take my online class for me?" you may also wonder if someone could take the online exams for those same classes. Fret not since we are here to take even the most difficult exams for you. Be assured of good grades once your results are out.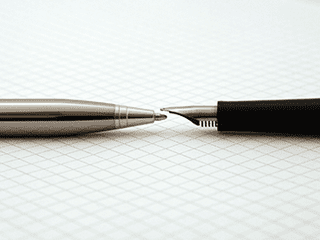 Our experts will help you compile your essays / thesis/ dissertation as per your needs. You can get new essays written from you or select from a large selection of pre-written ones if you are under a severe time constraint.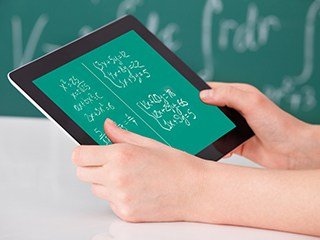 We deliver MyMathLab assignments of time, and give you answers to your MyMathlab quiz. We understand that math is a subject that most students struggle with, and we offer tailored rates to fit everyone's budget.
We take part in Discussion Boards to establish your credibility as a part of your online exams and courses. Our experts engage in discussions and give appropriate responses to questions that are thrown at you, which in turn fetch you good reputation.
Professional Degree Holders and Subject Matter Experts from All Fields
One point of contact throughout the course of your project!
Provision for Free Proxy IP and Domestic Login for Increased Security
Your Information is 100% Confidential and Shared Only with Your Assistant
Best and Lowest Pricing in Industry, Because We Understand Your Problems
III Tier Payment 1/3rd 1/3rd on 40% Completion & rest upon 75% completion
All Payments are protected against PayPal Buyer Protection
Some More Reasons….
We even help in exams conducted over lockdown browsers and PCs
Free service: check and respond to emails from your college and professors
Free service: Take part in team discussions for group projects
Expert Assistants to help with In-class Exams with the use of WhatsApp
We strive to complete all projects before time, so as to leave nothing to chance.
We have over 158 Academic Assistants and completed over 12000+ Assignments
PAY SOMEONE TO TAKE MY ONLINE CLASS FOR ME
Students these days have figured out the difference between working hard and working smart. There are hardly any students who excel simply by focusing on their studies and homework. If you are someone who has a knack in sports and other extra-curricular activities, then you might be pressed for time when it comes to completing your assignments and homework. This is where Solve My Online Class works magic. If you ever wondered "Will someone do my homework for money?" or "Will someone help me with my homework?" then the answer is YES! We will take your online courses and do your homework for you. We help you with your assignments, essays, MathLabs and guarantee your good grades without any effort!
We are a client centric service that knows that academic success is key to a successful career and we empower the students with good grades while providing them with the opportunity to hone their other skills.
ONLINE CLASS HELP
We at Solve My Online Class will help you fast-track your academic career without much effort. You are a smart and diligent student who might be working part-time to finance your course, in such a situation if you are struggling to make time for your online course, you are at the right place. Hard work is indeed appreciated, but working smart is the key to success these days. We at Solve My Online Class know that our clients are students who know that online tests and assignments aren't a game changer anymore. You need to hone your skills and work them out in the real world. Our focus in good grades and we offer help with online courses and are punctual, decisive and reliable.
Use our service for your online courses, assignments, and MathLabs so that you can excel and make a mark in your class. We have the best team of professionals on board, who iron out all your glitches and make sure you have assignments that will fetch the highest scores. Play it smart and make a mark in your academics.
Instant Quote For Your Project
We Value Your Privacy!
SOME OF THE SUBJECTS PROVIDED BY US
Take My Online Class for me!
When you ask someone to take your online class or course, you are sure that they would want something in return or would do so half-heartedly, which gets reflected in your score. With Solve My Online Class, you are assured of expert online tutors who are dedicated to their work and are experts in their respective field. Getting expert help on your online course and homework isn't rocket sign. All you have to do is sign up and register with us. With an experience panning over many years, we have made a mark for ourselves in the field.
It can get difficult to stay on track with homework and assignments while managing work at the same time. Either your grades suffer, or your work. If you want to balance both then it is time to hire someone to take your online class for you and help you with your homework.
We have worked with students from premiere institutes who couldn't afford to let their grades suffer. We have helped them maintain and improve their scores with help in their homework and online courses. Register with us and avail our professional help for your online class and course.
"I am in awe as to how SMOC tutors make Math look so simple and achieve straight As all the time."
Celina Wilson, Excelsior College, MATH090322
"I personally don't like to study History. So when my optional History class came up, I took help of Solve My Online Class."
Jacques White, HI 343, Bentley University
"The only way to get an A+ is by taking assistance of SMOC. Their team of tutors are thorough professionals."
James Anderson, MATH 113, University of Arizona
"Solve My Online Class promised me an A or a B grade. They got a C. But I still like their service as they issued a full refund as they promise Money Back Guarantee."
Stephen Perez, Florida Southwestern State College, MGF 1107 Math
"I was struggling with Literature as it was an optional class for me. Solve My Online Class and it's team put tremendous efforts to ensure by GPA improves."
Thomas Mace, Compton College, ENG
"I really did not know that I could get a degree in psychology with an A, thanks to all of the tutors of SMOC. I really liked their time-to-time guidance for all of the aspects of my class, SMOC rocks."
Rosa Garcia, PSY 1012, Florida State College
"I just love SMOC's services as they provided me with a great team of expert tutors who guided me in my Statistics classs' homework and assignments."
Edgar Jones, GB 213, Bentley University
" Finance is the toughest subject I had. I was worried about my grades. So, I took the help from SMOC tutors, who have helped me improve my grades."
Joseph Lee, BUSI 420, Liberty University
Grades A or B Assured*
Sign up and choose the subject that you need help in. Solve My Online Class offers students help in Maths, MyMathLabs, English, Economics, Math, Finance, Anatomy/ Physiology, Calculus, English, Economics, History, Psychology, Statistics, Accounting. We will look after all your assignments and online courses for these subjects. We also take part in discussion boards for each of these subjects on the website, as a part of your homework class or online test requirements.
Apart from subject-specific help, we also offer help when it comes to academic writing. If you enjoy the technical subjects and aren't a fan of working on essays, dissertations, and research papers, you need not worry at all. With Solve My Online Class, you will get expert help on all your academic writing assignments without pinning down a single word on your own.
We are focused on 100% customer satisfaction… and we know that students require our service to improve their scores and we work on delivering them exactly what they want. When you avail the help of our expert tutors, you are assured of better grades in all your online classes and course. You can simply make some do your homework for money while ensuring that the standard is maintained and your grades improve instead of dropping.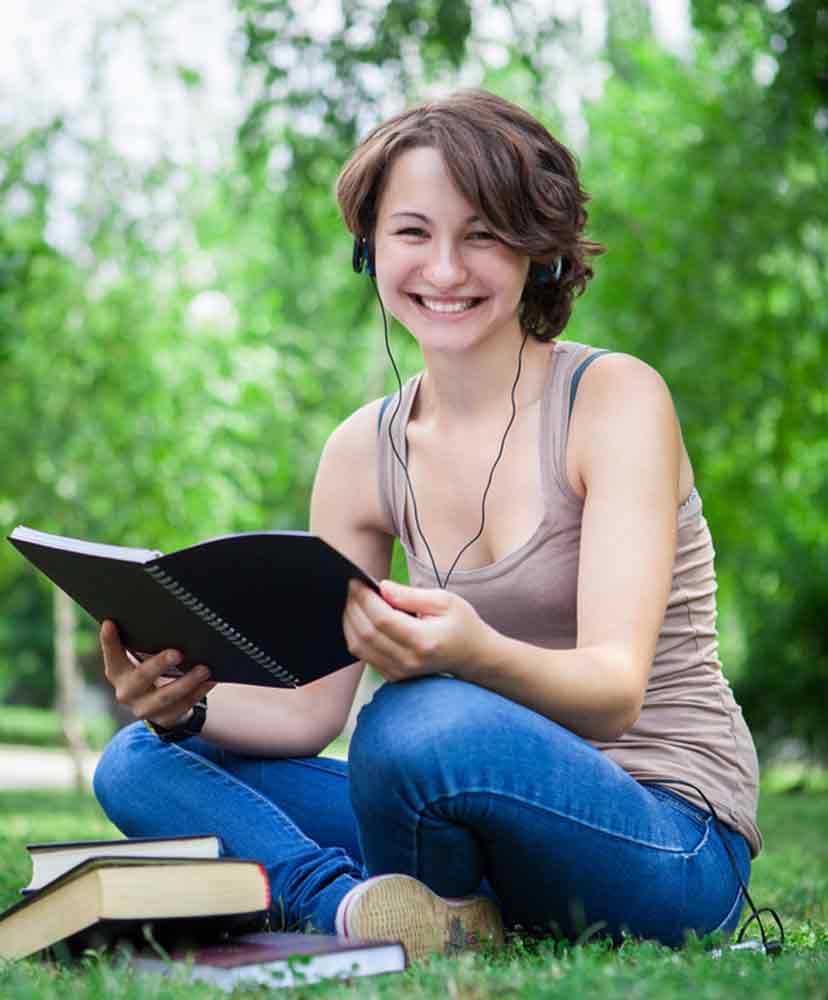 Take My Online Class
Everyone wishes you get someone to take their online class or get homework help online, with Solve My Online Class you get to see that wish being fulfilled. We work with a team of expert tutors who are learned in their fields. Pay the experts who know their subjects and watch your grades improve without you having to sacrifice your time on your assignments and homework. We are discreet when it comes to the identity of our clients, so that is an additional problem sorted.
Take My Online Exam
Online courses can go a long way in enhancing your resume and subsequently provide you with a job. However, most of these online courses are an additional burden to students who are already struggling with their school homework and assignments. Things get worse if you have to balance a job along with these. If you are forced to take an online course for the betterment of your career but do not have sufficient time for it, fret on! We will make experts sit for your online classes.
Do My Online Homework
It can get difficult to balance your extra-curricular activities along with academics. Academics don't always help in a good career, and hence students are forced to participate in extra-curricular activities. This becomes a Catch-22 situation since you need these to increase your merit and they in turn affect your grades. With Solve My Online Class you can ask some to take your online class for you and help you with your homework online. You get to participate in extra-curricular activities while your grades don't suffer.

Take Part In Disscussion Boards
Students are every building on their knowledge. With the Discussion Boards and forums on the website, students can connect with students from other locations and schools and talk about the subjects being studied. They can put up their queries and help others out. Expert tutors often participate in these discussion boards and help the students with their insight and knowledge. These discussion boards are great avenues to learn and spread knowledge.

Write My Essay For Me
Not everyone is a writer and writer's block is a common phenomenon among students. There are students who might excel in math and statistics but are stumped by English essays and worksheets. When you register with SolveMyOnlineClass you get the option to select the subjects you need help with. If long essays baffle you, then we are here to help. Provide us with the topic and we will write it down for you, keeping in mind the content is original and meets the standard of the institution.
HOW WE WORK
The process to connect with us is simple, free and doesn't take more than a few minutes to complete.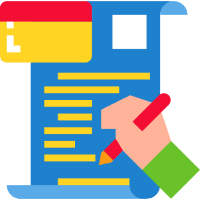 STEP 1
Register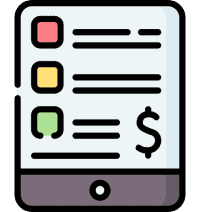 STEP 2
Get A Quote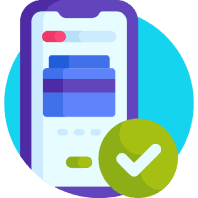 STEP 3
Payment
STEP 4
Grade A or B
Frequently Asked Questions.
Here are some common questions about Solve My Online Class.
How is my price determined?
SolveMyOnlineClass has a policy devise price structures that benefits the students. We thus price all our courses after seeing the syllabus and the work involved in the course. Unlike others who offer fixed prices based on the number of weeks, we offer a price quote based on the amount of work involved in the online class.
Can I get my order sooner?
We have a track record of delivering solutions way before the deadline. For all the tasks that is to be done in the online class, we follow a T-1 principle, that is we post/upload/email all the solutions one day in advance.
What file-format should I submit?
We have no stipulation on file formats. You can submit any file format. Though a word document is always preferred.
How much do I have to pay to get started?
We understand that you are students and/or part-time employees. To ease it for you we have a three-tier payment system. This plan is offered by us and only us. We take payment in three equal instalments: one-third advance, one-third when we complete a third of the online class, and balance one-third when we complete two-thirds of the course.
For all your online exams and assignments, you will get help from the best in the field. Our tutors and professionals are the best when it comes to the job. They will make sure that you get good grades in your online exams and assignments, without sacrificing on your life. We know our clients are smart and intelligent individuals who are hard pressed for time and we know the necessity of a good grade. We deliver to the needs of our clients and help them excel in their online exams and assignments, which will boost their career and professional life.
Solve My Online Class is dedicated to help their clients with online course. We provide homework help online and you can get experts to work on your assignments. If you wonder that as a student you might not be able to afford our services, then think again! Our clients are students and we know the budget constraints that they have. Keeping this in mind, we have worked out our rates and plans that meet the basic need and minimum budget of our clients. With us, you simply have to avail our service and get online course help instantly.
Research papers, thesis, and dissertations need to adhere to the required format and style and students often find it hard to tackle. If you are someone who doesn't have any knack for writing, then the whole task becomes more difficult. Solve My Online Class helps you with a writing service that is of the highest quality, original and plagiarism free. There are a list of topics that our expert tutors have already worked on; you can either purchase them from us or ask the tutors to work on new topics for you.
There are a large number of online tutorial services that offer a myriad variety of assistance. We can assure you that we are a leader when it comes to the online course and class help. We have the best team of tutors on board and offer the best rates for the same service. Solve My Online Class places immense important in the clients, and we know that being students, they aren't in a position to shell out a lot of money for the services being offered. We offer 100% satisfaction for all our services and help.